Click on Dot's pcture to see her photo album.
ABOUT DOT
"Cambridge Tarragindi Dot" was born on January 26, 2015 and became a member of the Schuster family in April 15, 2015.  Dot is our third "Cambridge" Aussie from Phoenix, AZ.  The breeder is Ann Ridenour, a breeder of many champions, but more importantly to us, a breeder of fine pet Aussies.  Thank you Ann for Taz, Mindi, and Dot.
Dot is a Red Australian Terrier.
DOT's NAME
Dot's name was derived as follows: "Cambridge" identifies and honors the breeder's kennel name. "Tarragindi" is a suburb of Brisbane, Australia.  Dot's Auntie Helen lived in Tarragindi with her husband and children.  "Dot" was named after the Animaniacs character Dot Warner (Full Name: Princess Angelina Contessa Louisa Francesca Banana Fanna Bo Besca III ).  This name aptly described at times the personality of our fiesty "little" Australian Terrier girl.  Dot is also an easy name for humans to pronounce and for dogs to recognize.
DOT's FAVORITE THINGS TO DO
Dot is a very energetic puppy.  Sometimes we call her our Dotamaniac.  She loves to chew things, anything, since she is losing her puppy teeth and her gums are bothering her.  She loves to play with Tex, but sometimes gets a little too rough.  One of her most favorite things to do is to go on walks with Tex.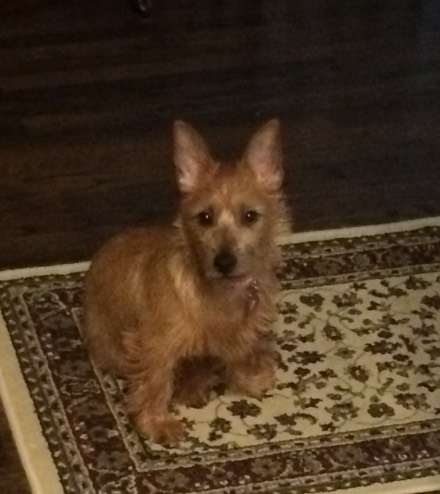 Send a message to dot@tazaroo.com